The deep, glossy hues of a freshly blued rifle can be very sexy.
Not so much when you pull your rifle out the safe and its covered in rust.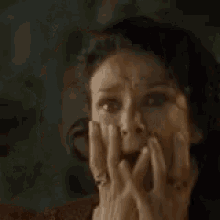 Rust actively destroys the value of your firearm and its functionality. At best its annoying and you need to keep up the maintenance to ensure it doesnt progress.
At worst, it eats away the working surfaces of your firearm – including inside the reciever and barrel. So its no longer accurate or safe.
Rust can take over faster than you think – only 12 days in this test:
Forget metal bluing. Get the rifle Cerakoted by our gunsmithing team and you know you're covered.
Contact out gunsmithing team today and we can help.
What is the difference between Metal Bluing and Cerakote?
Metal Bluing is a chemical application process (components are coated) which changes the surface colour. Its usually deep blue or black. A good bluing job will be glossy and even.
But it provides very little real protection against the elements. That means rust.
Cerakote is like the superhero of the story. Its a Ceramic based coating that, when applied correctly, will completely protect the surface from oxidization rust.
But the best part?
Cerakote comes in a HUGE variety of colours and can be applied to almost any metal surface.
The gunsmiths at Ignition Custom Engineering perform Cerakote applications on handguns, rifles and shotguns almost everyday (and even some motorbike or smaller vehicle components).
Contact us today and we can find the perfect colour combination to protect your rifle!
When is the best time to apply Cerakote?
Prevention is better than cure. So its best to apply Cerakote while the surface is still healthy and rust-free.
What if there's already some rust on my rifle or firearm?
Step 1: Don't panic. Call us.
Step 2: let us help.
Most of the time, light rust can be treated to protect the rifle from degrading any further. During the Cerakote process, we blast back the surface layer to get rid of any active rust so the Cerakote goes onto a pristine surface.
When you can see "pitting" (holes or changes to the surface texture), that means the rust is getting deeper. We can clean out inside these pockets to ensure it doesn't progress.
You will still see the divot because the missing material is gone. But when we apply the Cerakote, you can rest assured that it is protected and won't get worse.
What if its really bad? The rust is in the barrel, the bolt head/body or the receiver
There comes a point where some damage can't be fixed without replacing components. But don't give up just yet – Our gunsmiths can inspect it and let you know what we can do.
What can I do to prevent rust?
Keep your firearm in a dry location. Installing a De-humidifier in your safe is a very valuable investment as it will help keep moisture levels down.
As part of your general maintenance, wipe down surfaces with a dry clean cloth after use (especially if there's mud or water involved. And let's face it, we are shooters. There's almost ALWAYS dirt, dust and mud involved).
A light coating with your preferred gun oil (never WD40!!!!) can also help prevent rust build up.
Call us on 0402219831 and let's see how we can help!